The newest entrant in a growing Prius family of hybrid vehicles, the Prius v delivers an unparalleled blend of versatility and fuel efficiency in a comfortable, mid-size package. A new evolution in hybrid vehicles with excellent cargo space and Prius' heritage of environmental performance and fuel economy, the 2012 Prius v will go on sale in Fall 2011.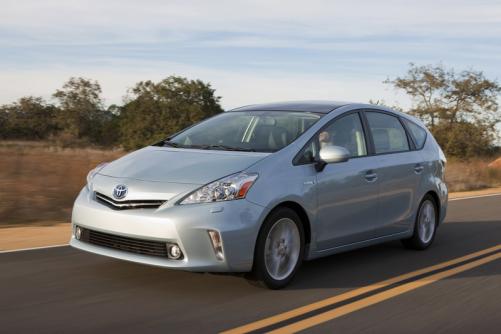 Image by: HybridCars
The new Prius v, with "v" expressing the vehicle's versatility, will meet the needs of growing families with active lifestyles while providing the same attributes traditionally found in the Prius DNA. Despite the spaciousness of a family friendly midsize vehicle, the Prius v will deliver estimated EPA fuel economy ratings of 44 mpg city, 40 mpg highway and 42 mpg combined.
"The Prius v brings leading-edge hybrid technology to customers who need more room and provides more cargo space than 80 percent of all small SUVs," said Toyota Division Group Vice President and General Manager Bob Carter. "And because it's a Prius, it produces 66 percent fewer smog-forming emissions than the average new vehicle and will have the best mileage ratings of any SUV, crossover, or wagon sold in America. We think that's a win-win for everybody."
---