Published by
Which?
on Monday 18 July 2011
Save hundreds of pounds by leaving these gadgets on the shelf…
Which? today reveals 10 eco products that we think aren't worth buying, which could help you save £535 by leaving them on the shelf. We also give you alternatives to help you save energy, water and money.

Eco products you don't need…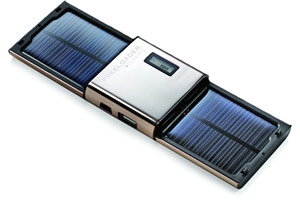 There's a plethora of eco products on the market that promise to slash your power, heating or water bills, but our tests reveal that not all of them deliver on those claims. We sent a range of eco products to our lab for testing, while others went to a user panel for assessment.
To separate the products we think are and aren't worth investing in, we sent some to our lab for testing, and others to a user panel for assessment. During our tests we found that one product, the Ecotek Energy Wizard, actually did the opposite of what it claims to do – it actually increased the power used by a plasma TV or stereo. And we found that two disposable battery chargers didn't do the job effectively – even though each could cost you up to £35.
One user whose home didn't have high water pressure found that the water-saving shower head they tried only provided a disappointing trickle of water to wash under.
Find out the full details of the eco products that we think you can live without…
---