If the latest new car sales data for the UK are to be believed, then environmentally friendly vehicle options are beginning to make real inroads into the market.
---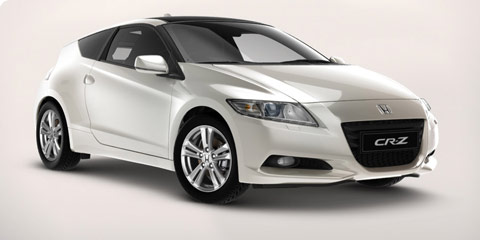 ---
At the moment
, the sales remain relatively trifling in percentage terms, but they're still at record levels – which begs the question; if they can do well in such economically depressing times when consumers are generally feeling so cash-strapped, then what will they be like in the good times?
According to recent data
from the Society of Motor Manufacturers and Traders (SMMT), car buyers are making more informed choices when it comes to new cars.
In particular, they're buying cars which deliver ever-higher mileage per gallon figures as well as green vehicles. Of course, the two often go hand in hand as with hybrid cars, for example. So whether these choices are being driven more by economy or environmental concerns is difficult to tell. In reality, it's probably a little of both.
Apparently, the average fuel economy for new cars rose to over 52 mpg, an impressive increase of close to 30% compared with the figures from the same period a decade ago. That's one big increase and of course reflects the generally increasing cost of fuel.
But what is even more interesting about the SMMT's data, is that an all-time record high of 1.6% of the new cars sold during November 2011 were alternatively-fuelled cars (i.e. neither petrol nor diesel).
This small proportion may appear relatively insignificant, but what will be more interesting is to see how it grows from this point.
But against such a difficult economic backdrop, green cars will struggle as cost concerns weigh heavier than environmental ones in troubled times and the best new car offers from the major manufacturers still tend to be concentrated on conventionally fuelled vehicles.
---