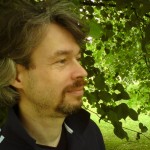 Who Am I?
I'm photographer and sailor by heart, an IT Engineer, a property broker and the entrepreneur by trade.
Now years back I started my company with intention to manufacture an eco-friendly hollow blocks (or ICF – Insulated Concrete Form) to build zero-carbon houses and acoustic baffles/barriers for commercial applications i.e. high-speed roads. Both products are made of sawdust, shavings or grinned euro-pallets or cable reels (wood waste) and cement. Unfortunately, this didn't work out for multiple reasons, so I end up running a small Travel booking website.
It still is there but my interest in property, actually in an investing lead me to getting involved full time in learning and creating a property sourcing business. Little success but seeing an opportunity to grow and change I teamed up with my current business partner and we set-up a company. The idea behind it is to connect with investors and developers and provide for them development properties. By doing so, I realized that because my idea for eco-housing is still alive and having done loads of research previously I new of Durisol, a manufacturer who was making waste wood ICFs, so I could promote those to developers we work with. Seeing an opportunity I paid them a visit, which resulted in beneficial cooperation.
What on this blog?
Well, my plan included articles related to building 0-carbon emitting passive or eco-houses, energy issues and green energy generators; guidance on energy saving solutions for existing houses and for new builds. Also, information on heating and ventilation systems, water recycling and rain water harvesting and all sorts of environment conservation and sustainability related topics.
Many things found its way here but I wasn't doing much in the last few months on this website. I just wish I have more time to write interesting posts / articles for this website. Any parties wishing to express their views or promote related technologies in topics mentioned are welcome to contact and I will be more than happy to publish decent texts.